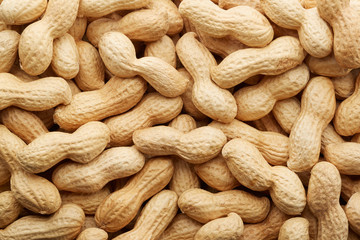 Organic Groundnut (Peanut) grown by farmers usually has special taste and quality across the year. Groundnuts are an exceptional source of magnesium and phosphorus, Dietary fibre and vital nutrients. Groundnut is one of the usually known food grains obtainable in India and all over the world. Groundnut is an ancient traditional crop that has been dated back 7600 years and consumed as food nutrients. To get the authentic benefits of organic groundnut kernels you can connect with reliable
organic groundnut kernels supplier in Gujarat
.
Health benefits of the Organic Groundnut Kernels


1. Reduce the bad cholesterol
2. Helps in healthy growth of hair
3. Provides healthy and glowing skin
4. Beneficial for a healthy brain
5. Rich in antioxidants properties
6. Aids in preventing Cancer
7. Protects from Heart Disease 8.
8. Fights free-radicals


Some of the significant factors about the Organic Groundnut Kernels


Organic groundnut is a dry land crop that is grown in hot weather as it requires very less water to produce compared to other crops. It is also used as a revolving crop.
Organic groundnut seeds are seeded in the soil generally in red soil and the plant produces.


Organic groundnut seeds are developed under the soil with outer shells covered. It takes nearly 4 to 5 months for the plant to grow and develops under the soil.


There are two kinds of groundnut varieties particularly in Tamil Nadu, named Kodikkai and Kuthukai.


Kodikkai is favoured for preparing peanut oils whereas Kuthukai is ideal for food snacks. Matured Organic groundnut are harvested and piled at a place. It is spread daily for them to dry and this procedure continues until the peanuts are completely dried.


Organic groundnut can be consumed before drying which will be fresh and it is not suitable to eat a lot as it makes stomach pain. The dried Organic groundnut is good for health even upon vast consumption.


Dried Organic groundnut are taken to mills for outer shell core removal and the nuts are taken back. The shells will not be wasted as it goes for making organic manure.


The final gotten Organic groundnut is stored at a place and will be packed upon order basis and sent to our customers


Numerous ways of consuming Organic Groundnut Kernels


Organic groundnut is used as a food snack by roasting and salting which can be assorted with vegetables and chilli powder. It is one of the finest and most healthy snacks that can be used instead of junk foods.
It is used to organize desserts along with sweets. Kadalai Mittai is popular recognized chocolate made with peanuts and Jaggery.
Groundnut Oil, as many of us, recognize which is a healthy cooking oil that's been used from old ages.
Groundnut is used to make chutneys by crushing it and used as a side dish for Idli Dosa in South Indian cuisines.
Groundnut can be powdered and mixing with oil is the finest match as a starter for rice meals.


Qualities of the Organic Groundnut Kernels Supplier in Gujarat


Supplying High-quality products
Having Customer-centric approach
Timely delivery of the consignment
Strong logistic approach
Excellent warehouse facility
Competitive pricing policy