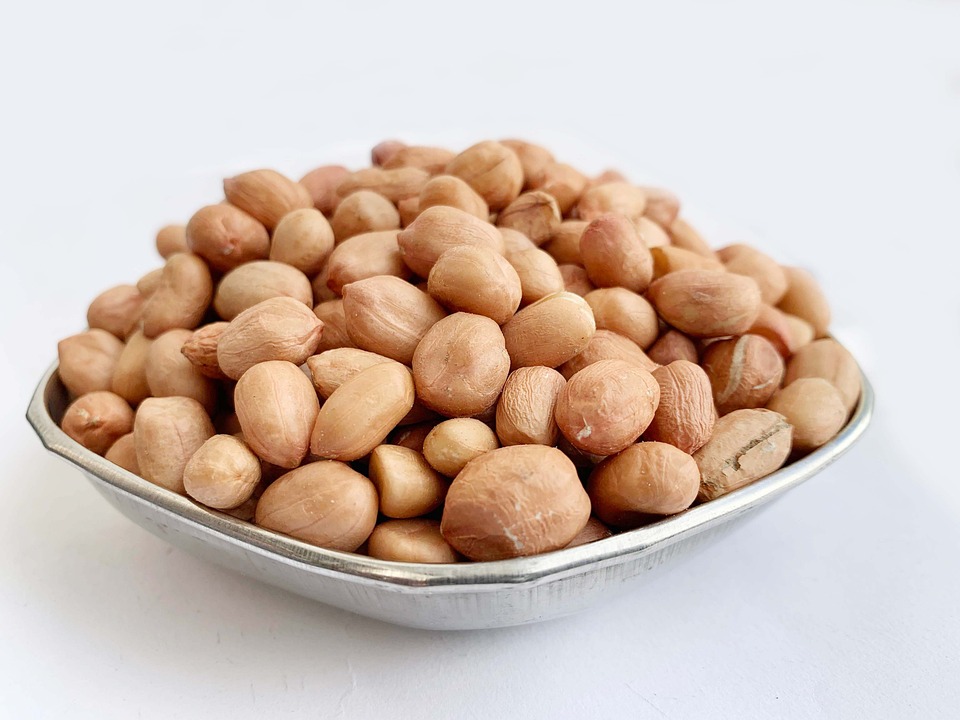 When you talk of groundnuts botanically, they are termed as legumes. But for culinary, nutritional value and research purposes groundnuts are considered to be nuts. And its name is very suggestive in itself. They are called groundnuts because they grow under the ground as against other kinds of nuts that grow above the ground. Actually, they grow on trees.


The Growing Of Peanuts


Peanuts also known as groundnuts you know grow underground, but they grow into a green leafy plant which is about 18 inches tall. Their flowers grow above the ground but the fruits surprisingly grow under the ground. 40 days after they are planted they start flowering. The peg also known as the budding ovary grows downwards and grows a stem which penetrates right into the ground to mature there into the groundnut kernels.


The Nutritional Facts Of Peanuts


Groundnuts are a high source of nutrition at very low prices. It is easily affordable to even the poorest of the poor. So they can eat groundnuts on a daily basis and gather high nutrition in the form of:


Though groundnuts are high in calories yet they are very low in carbohydrates which are an added benefit of eating groundnuts.


The Benefits Of Eating Groundnuts


Groundnuts are known mainly to be providing health benefits that can be classified into three categories. They are good in managing blood sugar levels, aiding in good heart health and helping to maintain healthy body weight.
They contain healthy monosaturated and polyunsaturated fats which are known to be beneficial for promoting good heart health. It is especially good for diabetics. They are low in GI which only means that consumption of the nuts will not increase the blood sugar level in diabetics. The GI score of peanuts is 23 which is absolutely fine for consumption by diabetics.


Some may be thinking that peanuts or peanut butter are not right for consumption by obese people. But on the contrary, it is deemed extremely beneficial for such people. The fats contained in them are healthy fats and eating them within moderate limits will definitely help in maintaining weight.


As per research women who eat peanuts at least twice a week stood a low chance of gaining weight. Thus fat women also can safely without any fear consume groundnuts. And superior quality groundnuts are available from groundnut kernels suppliers in Gujarat.


Note Of Caution For Groundnut Lovers


By now you know how beneficial and nutritious groundnuts are as a source of food. But they contain certain proteins called arachin and conarachin. These proteins may cause harm to some people as they are allergic by nature. Thus before consumption of these nuts, one has to be fully aware of the digestion of the nuts. If you think you are allergic to them you will definitely have to refrain from taking them.


Before ending it is good to note that groundnuts just the way they are is more beneficial than consuming them as roasted or fried with salt. That becomes more of a snack item than health food.