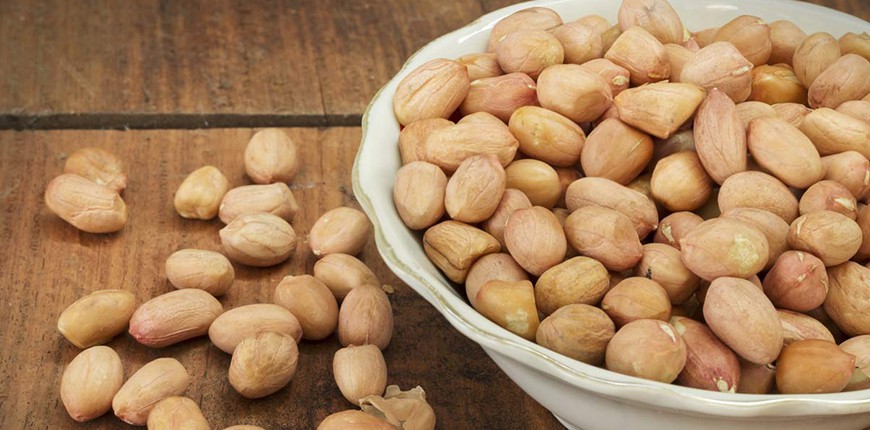 For those who love to have dry fruits, groundnuts are one significant among them. But you may be surprised to know the fact that groundnuts do not belong to the nut family. Groundnuts belong to the legumes category. It contains a major resemblance to other foods like green peas, soybean and different types of lentils.


Groundnut plants are originally founded in the extensive regions of South America. Hu Groundnuts mainly are cultivated belowground as the fruit of the groundnut plant. In the early 1800s, Americans commenced farming groundnuts as a commercial harvest. From then the cultivation of groundnuts come into existence in other countries of the world. Groundnuts are not only known for their taste but also for their extensive benefits.


If you use groundnuts in your regular diet, it not only increases the taste of food but also makes your health more prosperous. Therefore, we are presenting the top benefits of groundnuts here in this article. This can encourage you to have more and more groundnuts in your food. If you want to have tasty and highly nutritious ground nuts, you can get them from any reputed
organic groundnut kernels supplier in Gujarat
.
Many people don't want to trust that groundnuts are equally nutritious as other nuts like cashew nuts, almonds and pistachios. But reality can make you surprised. Many studies proved that groundnuts are equally nutritious as others. Even in some cases, they are more effective than the other nuts. So let's discuss the major benefits of groundnuts in comprehensive detail.


High Nutritional Value


Among numerous nuts, groundnuts are one of the best nuts that are known for their high nutritional value. ¼ cups of groundnuts are rich in the below-mentioned nutrients.


● Calories: 207
● Protein: 9 grams
● Fat: 18 grams
● Carbohydrates: 6 grams
● Protein: 9 grams
● Fibre: 3 grams
● Sugar: 1 gram
● Magnesium
● Folate
● Vitamin E
● Arginine
● Copper


Make Heart Healthy


The first and foremost advantage of having groundnuts is their capacity to make the human heart better. Most people are aware of the benefits of walnuts and almonds as heart-healthy foods. But groundnuts have more beneficial features of making your heart healthy than walnuts and almonds.


Groundnuts aid to prevent heart disease by minimising cholesterol levels. They can also prevent small blood clots from constructing and decrease the threat of having a heart attack or stroke.


Help to Lose Weight


Another beneficial attribute of groundnuts is they are proven to lose additional weight. Foods with a lot of protein can persuade your hunger with fewer calories. And groundnuts are second only to almonds when it comes to protein count. Studies have proved that people who consume a fair amount of groundnuts in their diet will not attain weight from them and even can lose weight.


Decrease Diabetes


Most of us don't know groundnuts are a low-glycemic food, which means that consuming them won't increase your blood sugar levels. Studies have disclosed that chewing groundnuts can decrease the risk of type 2 diabetes in women.
Increase Life Longevity


Another notable benefit of groundnuts is they are clinically proven to increase the life span of a human being. Regular consumption of nuts including groundnuts can enhance the life span of any human being. People who eat groundnuts regularly can live healthier than people who don't have them.


Reduce Inflammation


Most of the peanut suppliers in Junagarh confirm the fact that the demand for groundnuts is rapidly increasing. This is due to their extraordinary quality of reducing inflammation and cancer cells. Groundnuts are a promising source of fibre, which helps decrease inflammation throughout your body as well as boost your digestive system.


Groundnuts can notably decrease the growth of certain cancer cells in your body and help your body to fight the symptoms of this deadly disease.


Therefore, take the extensive benefits of groundnuts by adding them to your regular foods and making your health more effective like making before.